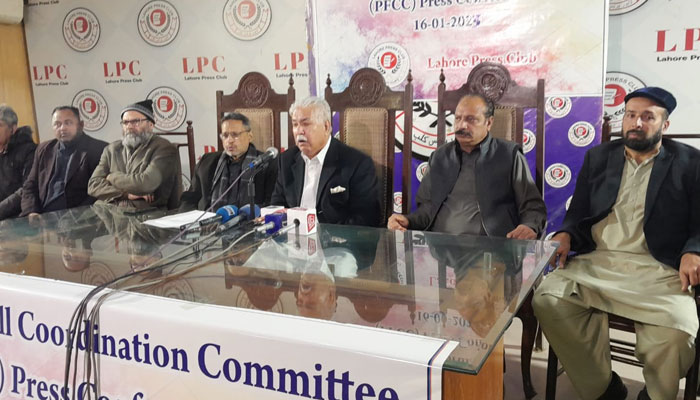 All factions of football in Pakistan have demanded from FIFA to conduct elections of Pakistan Football Federation (PFF) as soon as possible.
While holding a separate press conference at Lahore Press Club, former PFF President and PFF Coordination Committee Chairman Syed Ashfaq Hussain Shah, Coordinating Nation Committee Co-ordinator Sharafat Bukhari and former Federation Senior Vice President Syed Zahir Shah said that normalization The Committee (NC) is not fulfilling both the promise and the agreement made with the government because the thousands of dollars of salaries sent by FIFA are personal interests.
In response to a question, Syed Ashfaq Hussain said that FIFA Connect is a good program, we do not oppose it, but NC is disconnecting the game of football under its guise.
He said that the FIFA delegation that visited Pakistan was not allowed to meet the stakeholders, without them the summit is of no use. If the Election Commission of Pakistan can conduct the election of 22 crore people in three months, why not the NC? If I am given this task, I will hold elections in three months.
He said that the NC wants to change the constitution to bring the people it likes in the federation, giving the example of the elections in Sri Lanka, he said that even FIFA does not have this power, only the elected body. can do
Apart from this, Syed Ashfaq Shah said that he was elected president of Pakistan Football Federation in the light of the Supreme Court, but considering the circumstances, he sacrificed for the promotion and improvement of football in Pakistan and resigned from the post because FIFA rejected the Supreme Court's order. He did not accept the decision calling it a third party intervention.