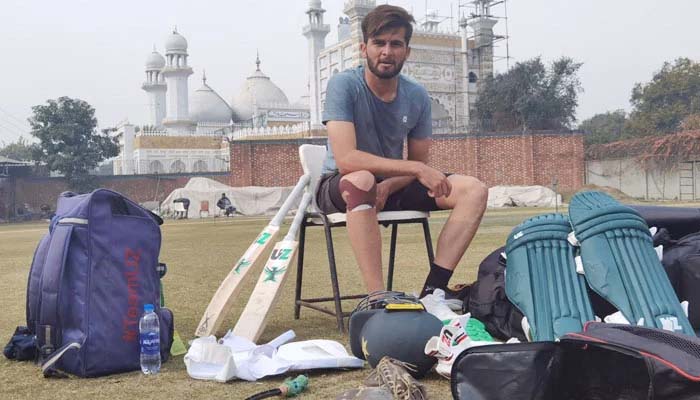 National team fast bowler Shaheen Shah Afridi says that he is now fully ready to play and Completed all requirements for fitness.
Speaking on the occasion of training, Shaheen Afridi said that 'now I have the same energy as before I got injured in Sri Lanka, I am running and bowling like before, so I understand that I have completed all the requirements and now I am ready to play in every way, I will be in action in the PSL.'
The national cricketer said, "It was difficult to stay out of the team for a long time due to injury. Sometimes I thought that I would not be able to do anything more to get out of the injury. I set goals for myself. and sacrifices have to be made for it'.
He said that the team needed me in the T20 World Cup, so I decided to play. Even in the World Cup, if I had run the way I am running now, the result would have been different. I will be ready if needed'.
Shaheen said, 'I missed the home series against England and New Zealand a lot, I wish I could play in front of the home crowd at the home grounds, the team tried well in the home series but the result was not in our hands, I would have been too. So, he would do everything possible for the team to do well.
It should be noted that fast bowler Shaheen Shah Afridi is training in the National High Performance Center Lahore for his rehabilitation, he was suffering from a knee injury.