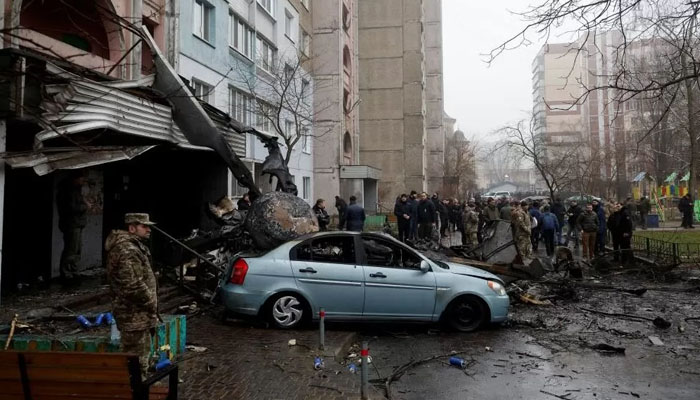 18 people, including the interior minister and deputy interior minister, were killed in a helicopter crash in the capital of Ukraine, Kyiv.
According to the British news agency, the helicopter crash happened near a children's nursery in Brovary, a suburb of Kyiv. Apart from this, children's school building and other structures were also damaged in the accident.
The deputy head of the presidential office of Ukraine said that the interior minister was on an aerial tour of war-torn areas when the helicopter crashed.
On this occasion, the state's top police officer wrote on Facebook that the downed helicopter belonged to the State Emergency Service of Ukraine.
According to media reports, 3 children also lost their lives in the helicopter accident while 15 people were injured and have been shifted to the hospital.
According to foreign media, Interior Minister Denis Monastir, who was killed in the helicopter crash, was a key member of President Volodymyr Zelenskiy's cabinet and had been trying to update the public on casualties since the Russian invasion of Ukraine in February 2022. I played a key role.