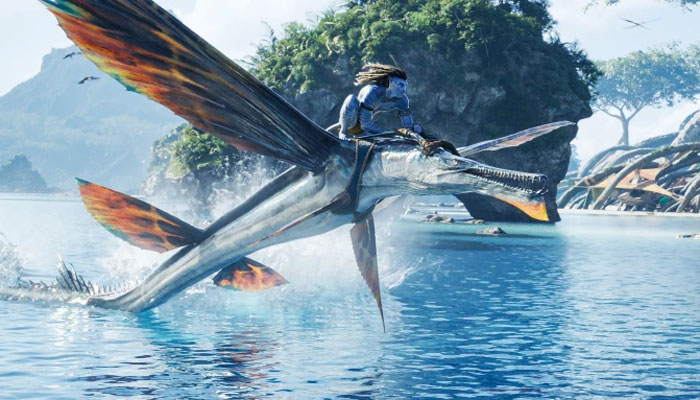 Hollywood film Avatar The Way of Water has overtaken Spider-Man No Way Home to become the highest grossing film worldwide after the coronavirus pandemic.

Director James Cameron's film Avatar The Way of Water has earned $1.928 billion worldwide so far, making it the sixth highest-grossing film, surpassing Spider-Man No Way Home ($1.91 billion). It has also won the title of the highest-grossing film after the epidemic.
Now the second film in the Avatar series is moving towards the $2 billion milestone.
It has only managed to earn 5 films so far, including Avatar ($2.9 billion), Avengers Endgame ($2.79 billion), Titanic ($2.2 billion), Star Wars The Force Awakens ($2.069 billion) and Avengers: Endgame ($2.069 billion). Wars ($2.04 billion) are included.
If Avatar The Way of Water manages to earn $2 billion, it will be the first film since the coronavirus pandemic to reach the milestone, and director James Cameron's third film overall.
Released on December 16, 2022, the movie Avatar The Way of Water has made $574 million in North America and $1.35 billion in the rest of the world in less than 6 weeks.
Remember that Avatar was released in 2009 and its second part was released 13 years later.
Avatar the Way of Water cost $460 million to make and has been named one of the most expensive films in the world.