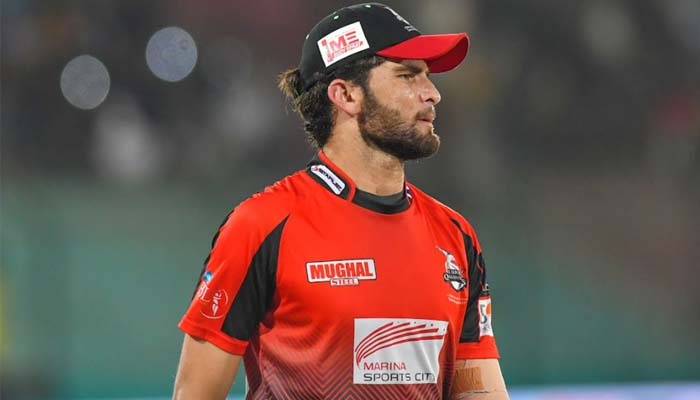 Pakistan Super League (PSL) team Lahore Qalandars captain Shaheen Shah Afridi says that fans will get to see good cricket from Lahore Qalandars in PSL 8 and we are ready for the event.
Pakistan Super League defending champion Shaheen Afridi, captain of Lahore Qalandars, said in a conversation with Geo News that there are 8, 9 players in our team who are part of the playing XI before.
"We have brought in new players wherever needed, so I can say that we have a good squad for PSL 8," he said.
Shaheen said that Sikandar Raza and Liam Dawson are playing leagues all over the world, Sikandar Raza's recent performance is excellent, he also played well in the ICCT Twenty World Cup, there will be excellent cricket in PSL.
The Lahore Qalandars captain added that I have not set any target for my performance or defending the title, my focus right now is on my fitness and I am working hard for that, I am enjoying my preparations now. I see things when time comes.