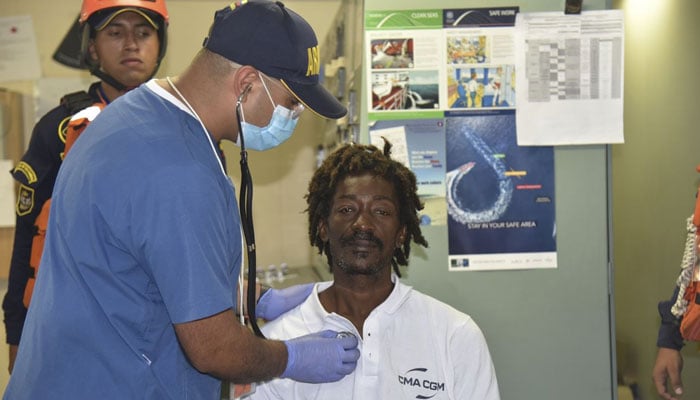 A man who had been adrift at sea for more than 3 weeks without food in a sailboat was rescued.

Elvis Francis, 47, was spotted by a plane in the Caribbean Sea about 120 nautical miles off the Colombian city of Puerto Bolívar.
According to a statement issued by the Columbian Navy, Elvis Francis had written the word "HELP" on the boat, which was spotted by the plane.
Elvis Francis later said in a video that 'I had no food, just a bottle of ketchup, ginger powder and Maggi in the boat, so I mixed them all in water'.
Elvis Francis, from the small Caribbean island nation of Dominica, said he repaired his boat near the island of St. Maarten in December, but then bad weather took his boat far out to sea.
He said that due to insufficient knowledge of sailing, he could not bring the boat back to the shore and was forced to wander at sea for 24 days.
"For 24 days there was no land in sight, no one to talk to, I didn't know what to do to escape, I didn't even know where I was, it was very difficult," he said. It was a difficult time'.
"There was a time when I lost hope," he said.
After being rescued, Elvis Francis was flown to Cartagena, Colombia, where he received medical attention and was then handed over to immigration authorities for repatriation.