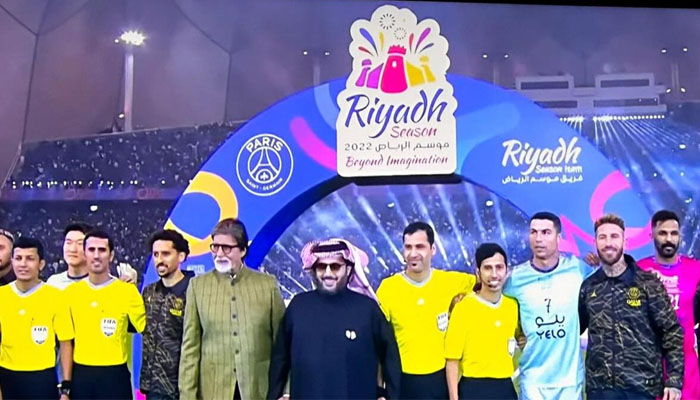 Bollywood megastar Amitabh Bachchan met the star football players Ronaldo, Messi and others in the city of Riyadh, Saudi Arabia and the actor described the evening as the best evening.
A match between Messi's Paris Saint-Germain (PSG) football club and Ronaldo's Star XI was played in Riyadh, Saudi Arabia, in which Bollywood's Big B Amitabh Bachchan was also invited.
The actor mentioned about the friendly match ceremony and meeting football stars on his social media account.
Amitabh Bachchan wrote on Twitter, "What a great evening in Riyadh, Cristiano Ronaldo, Lionel Messi, Mbappe, Neymar all playing together and the guest opened the game at your invitation." .
He further wrote that PSG and Riyadh season is unbelievable.
In the video shared by Amitabh Bachchan on Twitter, he can be seen happy and can also be seen shaking hands with the players.
Congratulating Amitabh Bachchan's fans on social media, it has been written that this is a proud moment for him.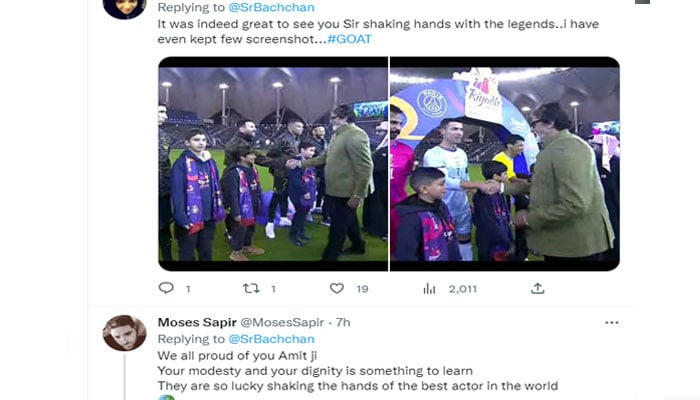 It should be noted that this game was held at the Shah Fahd International Stadium in Riyadh, in which Messi's PSG defeated Ronaldo's All-Star XI by 4 goals to 5 after an exciting match.