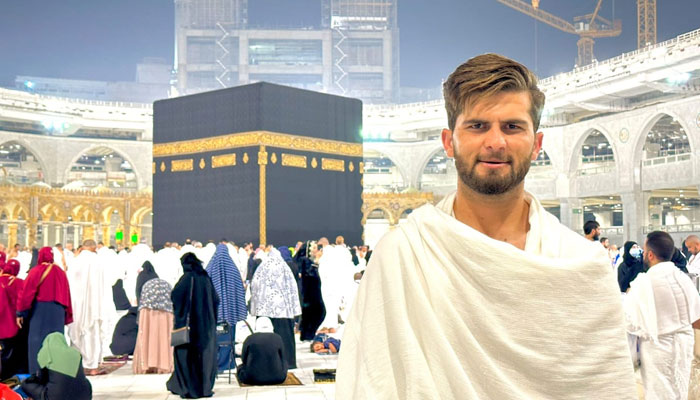 Shaheen Shah Afridi, fast bowler of Pakistan cricket team, achieved the happiness of Umrah.
Shaheen Afridi informed his fans about performing Umrah by uploading a picture taken in Haram Sharif on social media.
The fast bowler can be seen in the picture standing in front of Mekhana Kaaba wearing Ihram. Shaheen wrote 'Alhamdulillah' in the caption of the picture.
Apart from this, Pakistan cricket team's wicketkeeper-batter Sarfraz Ahmed is present in Hijaz Muqaddis these days to perform Umrah.
A video of Sarfaraz Ahmed is also viral on social media, in which he is walking away with his son Abdullah sitting on the ground.