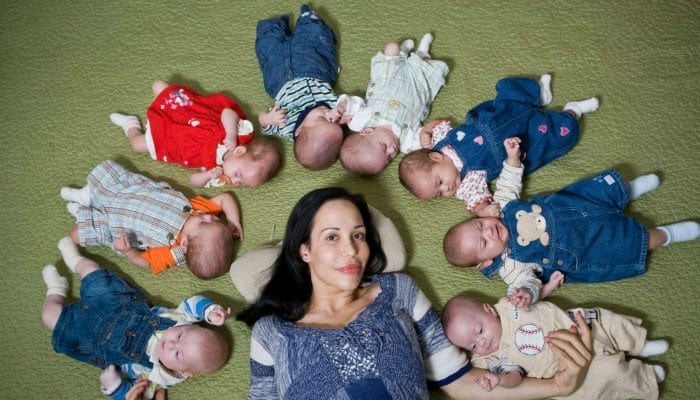 On January 26, 2009, for the first time in the world, a woman gave birth to 8 children at the same time who survived.

An American woman named Nadia Suleiman gave birth to 8 children and this long held world record, which has now gone to a woman from the African country of Mali who gave birth to 9 children at the same time.
Nadia Sulaiman, known as Octa Mom, gave birth to 8 children simultaneously as a result of IVF treatment.
But how are these children now and what are they doing?
Nadia Suleiman (who now goes by the name Natalie) shared a photo of the children on her 14th birthday in an Instagram post.
These children are now going to school and are currently busy celebrating birthdays.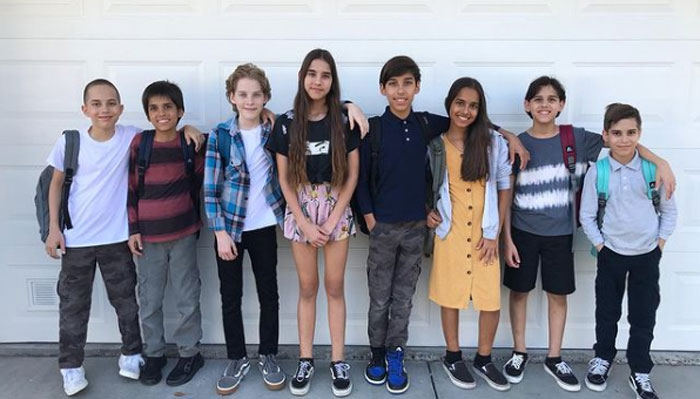 When 47-year-old Nadia Sulaiman gave birth to 8 children, she also had 6 children between the ages of 16 and 21, meaning she is raising a total of 14 children.
The family lives in a 3-bedroom house in California's Orange Country.
Nadia Sulaiman gained worldwide fame as a result of giving birth to 8 children at the same time, but in recent years she has said that she never wanted the limelight.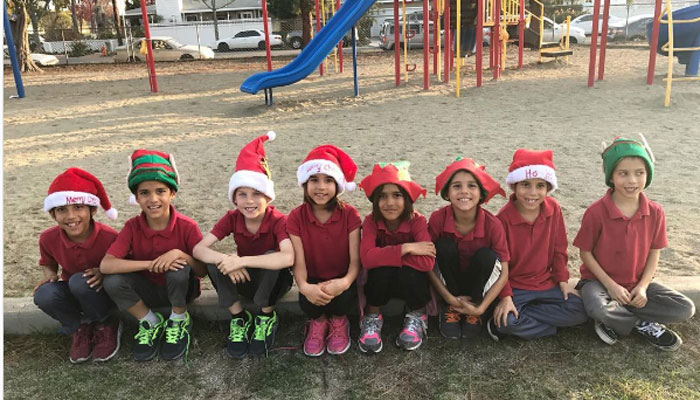 One given to the New York Times in 2018 The interview "I want to get out of this chain of fame so that I can provide peace to my family," she said.
He said that due to this unnecessary attention she suffered from mental problems.
She said that in fact she did not know that she was going to give birth to so many children and the doctor deliberately did this during the treatment.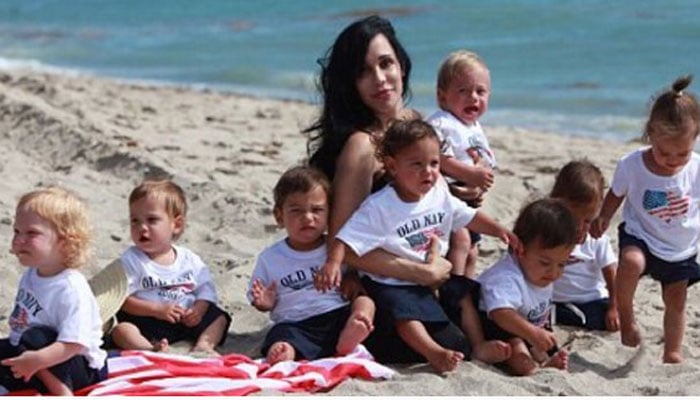 The babies were born by caesarean section at 31 weeks of gestation, including 2 girls and 6 boys, weighing between 816 grams and 1542 grams.
After this incident, the doctor's medical license was revoked and he had to leave the US.
Nadia Sulaiman also worked multiple jobs to meet the needs of the family, but now she is satisfied with life.