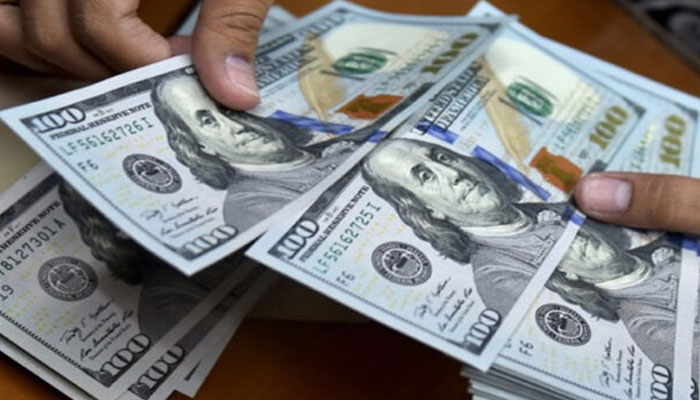 The dollar continues to fly high in the interbank market and the value of the dollar against the rupee is increasing rapidly.
The price of the US dollar continued to increase since the beginning of the business day yesterday and at the end of the interbank market, the US dollar closed at 255 rupees 43 paise with an increase of 24 rupees 54 paise.
On Friday, the value of the dollar increased by one rupee 57 paisa at the start of interbank business, making the dollar at 257 rupees.
During the business, the value of the dollar has seen a further increase and one US dollar has gone up by a total of Rs 6 67 paise to Rs 262.
In the last 2 days, the interbank dollar has become more expensive by more than 31 rupees and Pakistan's debt has increased by more than 3950 billion rupees.
On the other hand, in the open market, the dollar is trading at 265 rupees, becoming expensive by 8 rupees.