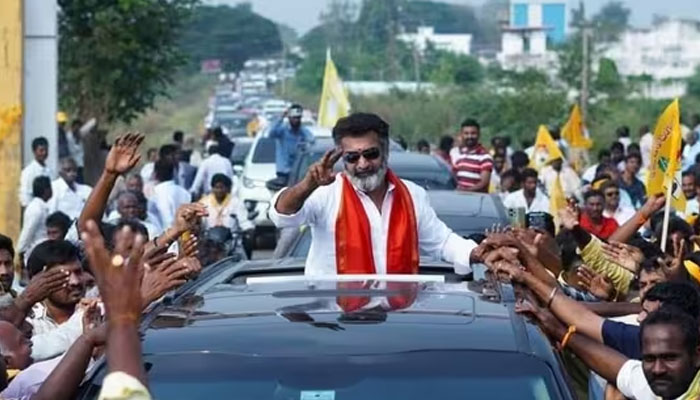 Indian Telugu film industry actor Nanda Mori Taraka Ratna collapsed after suffering a heart attack at a political rally.
According to Indian media reports, actor Nandamuri Taraka Ratna, cousin of the famous Indian film RRR superstar Nandamuri Taraka Rama Rao Jr, suffered a heart attack at a political rally in Chattoor district on Friday.
Due to cardiac arrest, he was immediately shifted to the hospital, where he is admitted to the ICU.
According to reports Nandamuri Taraka Ratna was a part of the political rally of former Chief Minister Narachandra Babu's son Nara Lokesh, during the rally he went to the temple and then stopped at the mosque to pray. He had a seizure and fell to the ground.
According to reports, the actor is still admitted in the ICU, with doctors advising him to be shifted to Bengaluru.
39-year-old actor Nandamuri Taraka Ratna started his film career in 2002.