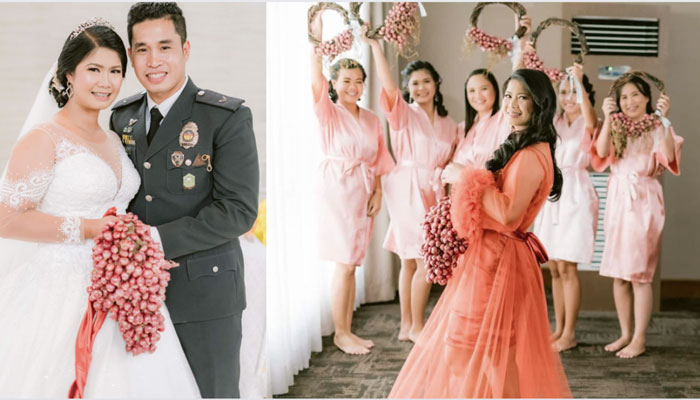 Onions have become so expensive in the Philippines that the vegetable has become a status symbol and weddings are being photographed with bouquets made of it.

In the Philippines, hoarding and smuggling have led to onion shortages and a government investigation into price gouging.
But couples who want to make their wedding luxurious are now using onion bouquets instead of flowers.
April Lyka Biorrey-Nobis, a 28-year-old bride from Aloilo, Philippines, arrived at the wedding ceremony with a bouquet made of onions weighing about 5 kilograms.
The other women in the wedding were holding wreaths made of onions in their hands.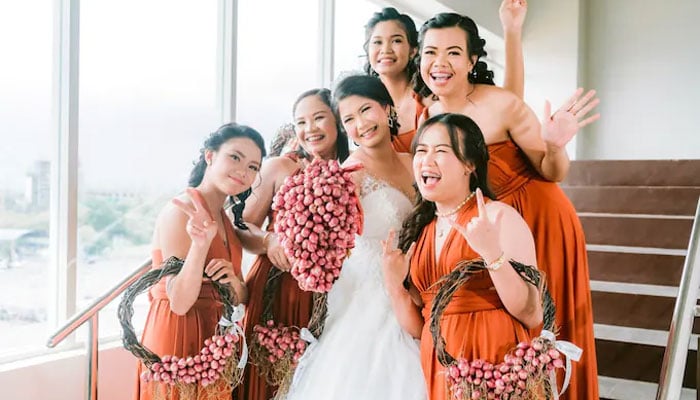 For this wedding, the couple budgeted 15,000 Philippine pesos for traditional flowers, but they only had to spend 8,000 pesos to buy a sack of onions.
After the ceremony, the couple distributed the onions among the wedding attendees.
It should be noted that the price of onion per kilogram in the Philippines has increased from 200 Philippine pesos to 600 pesos or 11 dollars (2756 Pakistani rupees).
But even at this price, access to onion is proving to be very difficult.