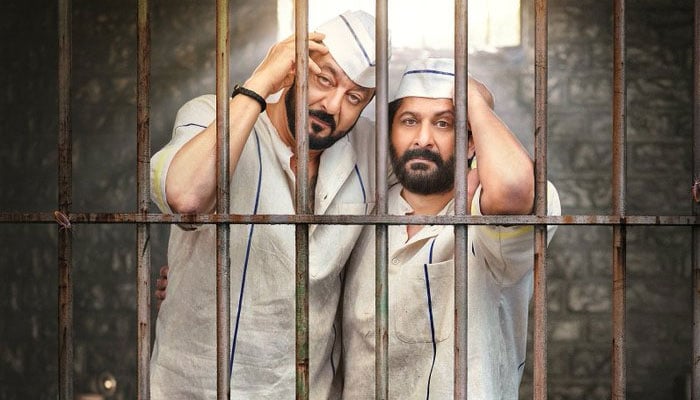 Bollywood's famous 'Muna Bhai Aur Circuit' duo is ready to hit the theaters once again.
The movie 'Manabhai MBBS' released in 2003, in which Sanjay Dutt played the role of 'Manna' and Arshad Warsi played the role of 'Circuit'.
This is the reason why the sequel of this film 'Lage Raho Manna Bhai' was made in 2006, considering the popularity of the film, the friendship between Manna and Circuit was appreciated in this film as well.
After this film, Munna and Circuit were not seen together again, but during this time there were many reports that the third film of the Munna Bhai series was also being made, but there was no confirmation in this regard and the fans continued to wait.
However, on Thursday, Sanjay Dutt and Arshad Warsi took to social media to share the poster of their new film, in which the two were seen posing in a prison in prisoner's clothes.
Seeing the poster of the film, there was a wave of happiness among the fans, but the name of the film was not revealed.
Sharing the poster of the film, Sanjay Dutt wrote, "Our wait was longer than yours but finally the wait is over, I am coming with my brother Arshad once again with a fun filled film".
On the other hand, Arshad also expressed his feelings by sharing the poster of the film and said that 'finally it is happening'.
According to Indian media reports, there is a comedy film of Sanjay Dutt and Arshad which is being made under the production of Sanjay Dutt while this film is directed by Siddhant Sachdev, this film will be released this year.
However, it has not been clarified whether this is the third film in Manabhai series.
Fans expressed their happiness after seeing the poster of the film, but some users expressed fear that this is not the third film in the Manabhai series but a new film.
However, some users are happy to see Sanjay Dutt and Arshad together again in a film.