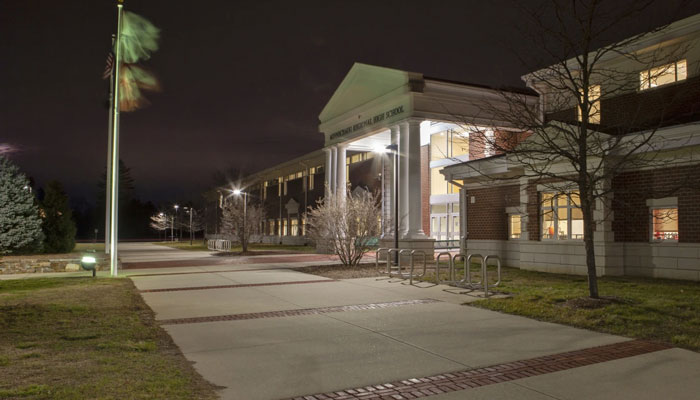 For almost a year and a half, the 7,000 lights installed in a high school building in the United States could not be turned off.

The 7,000 lights installed at Minnechaug Regional High School in Massachusetts have been on continuously since August 2021 and no one can turn them off.
Day or night, the school's lights are constantly on and it's because of a glitch in the computer server.
As a result of this error, the school administration has not been able to turn off the light system, but in February 2023, after spending thousands of dollars, the problem will likely be resolved.
According to school officials, this is costing thousands of dollars every month.
He said that we tried our best to solve this problem but failed every time.
Interestingly, a green light system was installed in the school to save costs.
The system runs on a software installed in a computer to dim or brighten the lights of the building according to day or night.
The program was intended to save energy and money, but as of August 2021, those lights have been on continuously at the same power.
According to authorities the light system has gone to default position and we have failed to turn off these lights.
A few bulbs were manually removed by some teachers to reduce the wastage of electricity.
New software for the system is expected to be delivered to the school in February, after which the computer server will also be replaced.
The entire process will cost 75 to 80 thousand dollars.