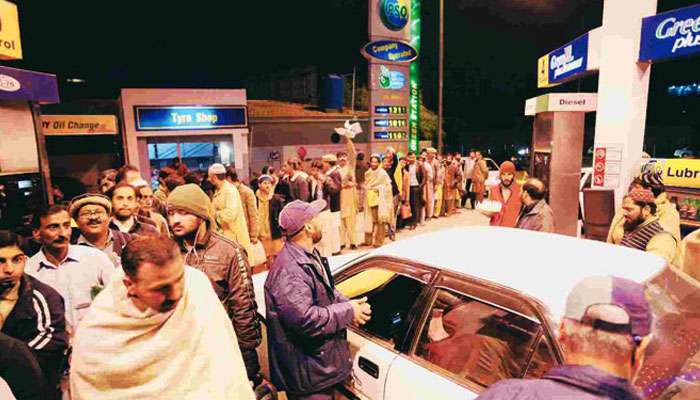 There has been a shortage of petroleum products in various cities of Punjab, in Gujranwala only 20% of petrol pumps have petroleum products available.
Apart from this, the supply of petroleum products at the petrol pumps in Rahim Yar Khan is also stopped. In Bahawalpur, there are long queues of vehicles at the few open petrol pumps.
On the other hand, most of the petrol pumps in Sialkot are closed, while the open petrol pumps are crowded with people.
In Faisalabad too, there is a rush of motorcyclists at the petrol pumps.
Petrol pump owners say that petroleum products are in short supply due to which the supply is affected.
The response of the concerned authorities on this issue has not been revealed at present.