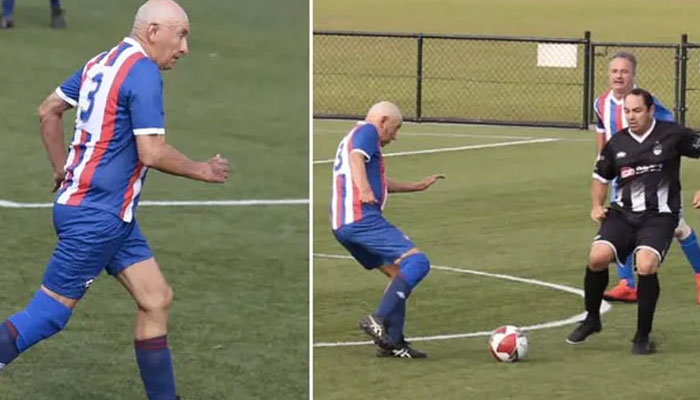 It is said that there is no age limit for a hobby and this has been proven true by an Australian citizen who has not given up his favorite sport despite growing old and won the title of the world's longest living football player.
According to foreign media reports, 79-year-old David Moge from Australia has set the record for the oldest football player in the world.
According to Guinness World Records, David played a match against North Toramura for a local football club 'Kissing Football Club' at the age of 79 years and 89 days, after which he became the world's oldest player to play a football match.
David had to play 90 minutes of football on the field to set the record, a feat he was able to achieve due to his incredible fitness, which earned him praise from his teammates.
After winning the Guinness World Record, David thanked his teammates.
Reportedly associated with the Australian Football Association since the age of 14, he joined the Kissing Football Club in 1974 and now plays for the team in the over-45 category.