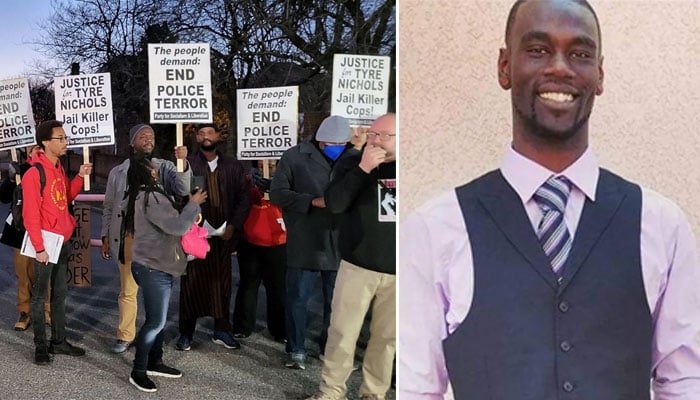 Another black youth lost his life due to police violence in America, the video of the incident of police violence that happened on January 7 was released, the citizens called the incident police terrorism.

In the released video, 29-year-old Tyree Nichols, a father of one, can be seen being pulled from the car by officers and tortured.
Citizens took to the streets in the American city of Memphis after the video of the death of a young man by police violence came out.
After the release of the video of the killing of the black youth, the citizens demanded the punishment of the killers and an end to police terrorism.
On the other hand, American President Biden has also condemned the incident and requested the people to remain calm.
Remember that 29-year-old Tyree Nichols was stopped by police officers in the US state of Tennessee on January 7 for reckless driving.
Lawyers for the victim's family alleged that after the police chase, Tyree Nichols was so brutally beaten that he was unrecognizable.
According to foreign media, all five black police officers were fired immediately after the incident.