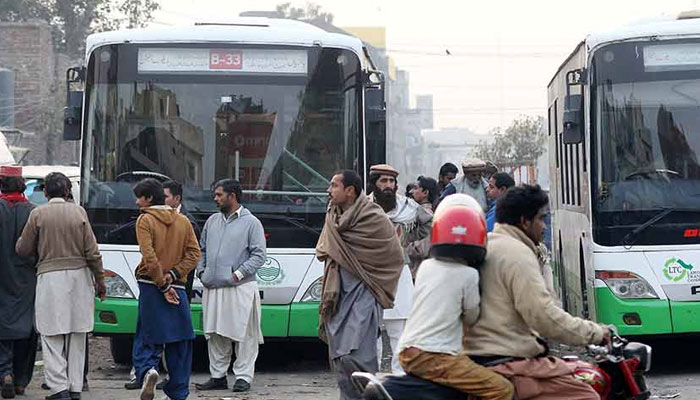 Public transport fares have also been hiked after the hike in petrol prices.
The transporters going from Karachi to other cities of the country have increased the fares, the fare from Karachi to Hyderabad has been increased from Rs.
Fares for Lahore to Rawalpindi, Faisalabad and Multan have been increased by Rs 100, from Lahore to Gujranwala by Rs 50 and for Peshawar and Sadiqabad by Rs 200.
The bus owners have increased the fare from Lahore to Karachi by Rs 600.
In Peshawar, intra-city transport owners have increased fares by Rs 20 to Rs 40, while inter-district public transport fares have increased by Rs 50 to Rs 70 and inter-provincial transport owners have increased fares by Rs 200 to Rs 300. .
Citizens say that the public transport owners are collecting fares arbitrarily, the transporters do not even have rent certificates, they have increased the fares themselves.