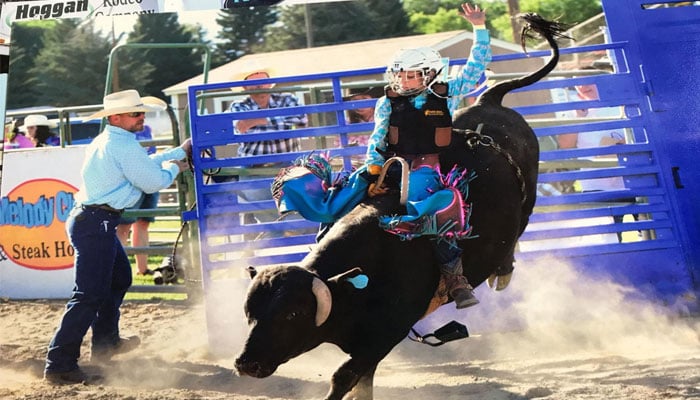 A 14-year-old boy has died after riding a bull in the US state of North Carolina.

Denim Bradshaw, 14, died of cardiac arrest during a bull riding rodeo at a park in King, North Carolina.
Medical officials said that Denim Bradshaw was riding the bull for the first time when he had a heart attack, after which the park administration immediately shifted him to the hospital, but he lost his life despite getting medical help. .
Expressing grief over the death of the young man, the park administration said that it is a very sad incident whose pain cannot be described in words.