Former Pakistan cricket team captain Shahid Afridi gave a six to son-in-law Shaheen Afridi whose video is going viral on social media.
In a video that went viral on social media, it was seen that Shahid Afridi and Shaheen were practicing on a field, while the former captain was facing Shaheen's ball while wearing pads and a helmet.
As soon as Shaheen got the ball to Shahid Afridi, he played a brilliant stroke in the air.
Shahid Afridi shared the practice video on social media and wrote that 'Shaheen is looking in form but I hit him for a six', to which Shaheen replied that 'It is good to play with you but this was out'.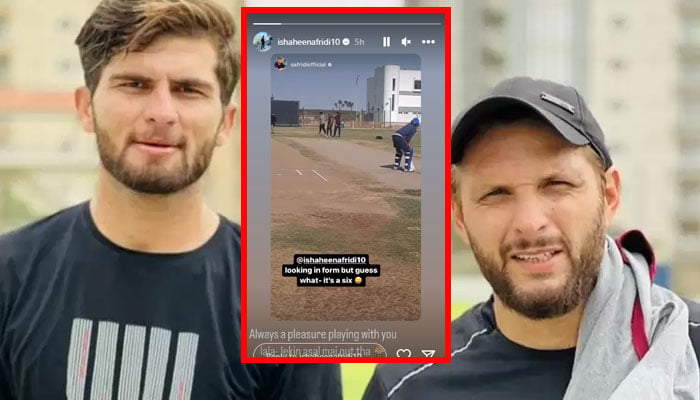 It should be noted that Shaheen Afridi will marry former captain Shahid Afridi's daughter Ansha Afridi on February 3.
Family sources say that Shaheen Afridi and Insha are getting married while the departure will take place later.
Shaheen's sister-in-law and Shahid Afridi's daughter Aqsa Afridi's marriage ceremony was held in Karachi last month.