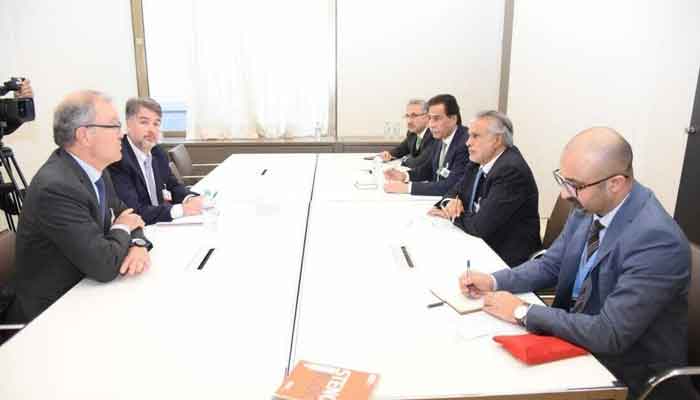 The International Monetary Fund (IMF) has asked the government of Pakistan for a management plan to eliminate the revolving debt of 4100 billion rupees on electricity and gas.
According to sources in the Ministry of Finance, the ninth review negotiations between the IMF delegation and the officials of the government of Pakistan are ongoing and various proposals have been submitted by Pakistan for the repayment of the loan to the IMF.
Sources say that the IMF has sought a revised circular debt management plan from the government.
According to the sources of the Ministry of Finance, the revolving debt in the electricity sector has reached 2500 billion and in the gas sector 1600 billion. The IMF increased the pressure on the government of Pakistan to reduce the subsidy on electricity and increase the tariff to reduce the losses. is going.
Sources of the Ministry of Finance say that the government has proposed to the IMF to increase the price of electricity by 7 to 10 rupees per unit, but Pakistan's secret is that the price of electricity will not be increased all at once, but this price. It will be extended till August.
According to the sources, the government has proposed subsidy up to 300 units instead of 100 units, Pakistan and IMF will continue the negotiations for a consensus on the energy sector.
In this regard, the sources said that the price of electricity will be increased by 3 rupees per unit by March, 200 billion rupees will be met by increasing the electricity tariff from the consumers, while the subsidy of 675 billion rupees should be abolished in the current financial year. will