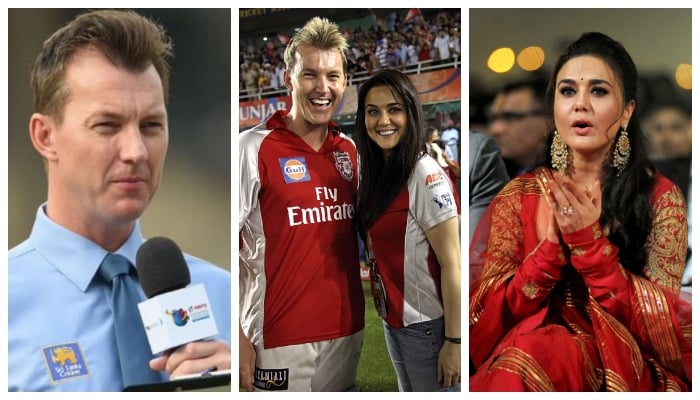 Did you know that in the past, reports of a romantic relationship between Bollywood's popular dimple girl Preity Zinta and former Australian cricketer Brett Lee were so active that the actress had to explain it.
These rumors also came out because Brett Lee was a player of Kings 11 Punjab in the Indian Cricket League IPL which is owned by Preity Zinta. were
In an interview to Indian media in 2011, Preity Zinta gave a strong reaction to these reports and said that 'I never do anything secretly and even if I have a relationship with him, why would I hide it, even if I am single. '.
The actress explained that 'I went to dinner with another friend, we met Brett and he joined us but the photographer only saw me and Brett'.
She said at that time that 'I have known Lee for the past 7 years and he has been in my team for three years, as if he has now moved to Shahrukh's team but till now he is my long time friend'.
Preeti said, 'Brett sings songs on the guitar, he also likes Bollywood films a lot and supports me in every way, why is it always during the IPL that there are such rumours? What do I do for the rest of the year? Can a boy and a girl never be good friends?'
It should be noted that actress Preity Zinta got married in February 2016, after which twins were born to her in November 2021.