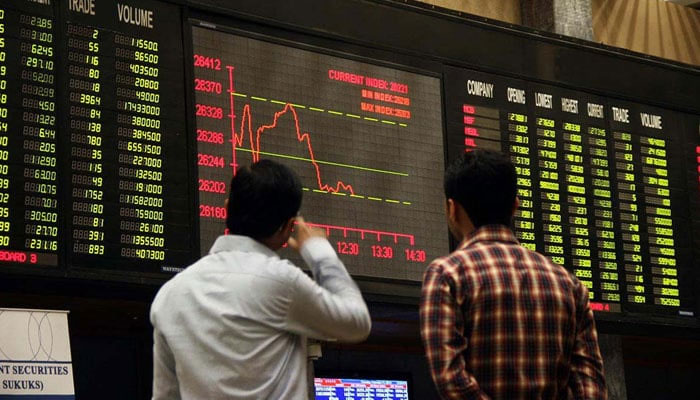 Business volume remained low in the Pakistan Stock Exchange today, with the 100 index remaining in a restricted band of 374 points.
At the close of business on the Pakistan Stock Exchange, the 100 index fell by 53 points to close at 40619.
Trading activity in the shares market today was the lowest in the business week at 13 crore shares. The value of the market business was 5 billion 87 crore rupees.
Apart from this, the market capitalization has decreased by 3 billion rupees to 6 thousand 390 billion rupees.