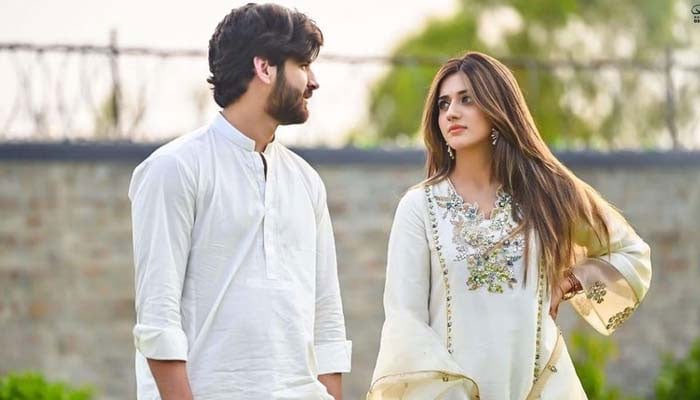 Pakistan's number one ticker Jannat Mirza and Umar Butt have parted ways.

For a long time, Jannat Mirza and Umar Butt were seen in different videos of each other and many news regarding their engagement and marriage had become an adornment of social media.
Jannat Mirza had once told a private TV channel in an interview that 'talks have been finalized with Umar Butt but not formally engaged'.
However, now it has been confirmed that the relationship has ended.
Umar Butt posted a story on Instagram and wrote that 'I think you all should know now that Jannat and I are no longer together, it is a joint decision of both of us'.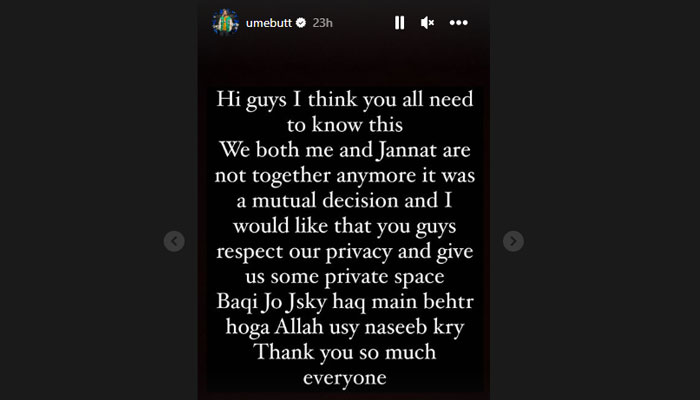 At the same time, he requested the fans to 'take care of our privacy, may Allah bless the rest who will be better for him'.
Apart from this, Jannat Mirza said in an Instagram story without mentioning Umar Butt's name that 'He threw away everything that I thought, I thought that we were building everything that we had as one. Promised to another but all was lost because he got used to the attention he got from other women'.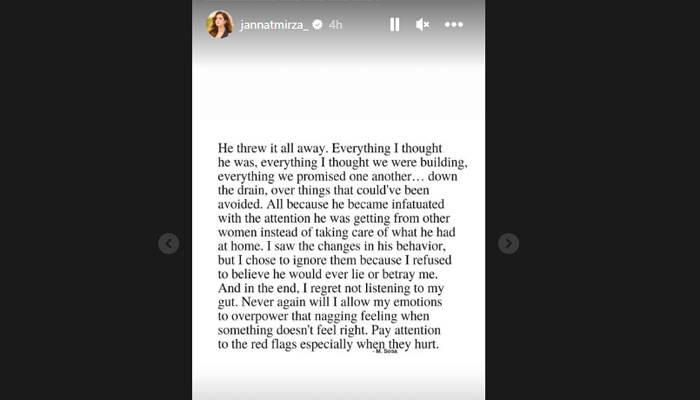 "I noticed changes in his behavior but I ignored them because I refused to believe that he would ever lie or cheat on me but in the end I regretted that I had changed my conscience," he said. did not hear the voice of'.
In another story, Jannat Mirza shared the words of Ashfaq Ahmad, in which it was written that 'the first level of consciousness is the habit of remaining silent, the second level is not to respond to rudeness and the third level is to respond to immorality with morals'.