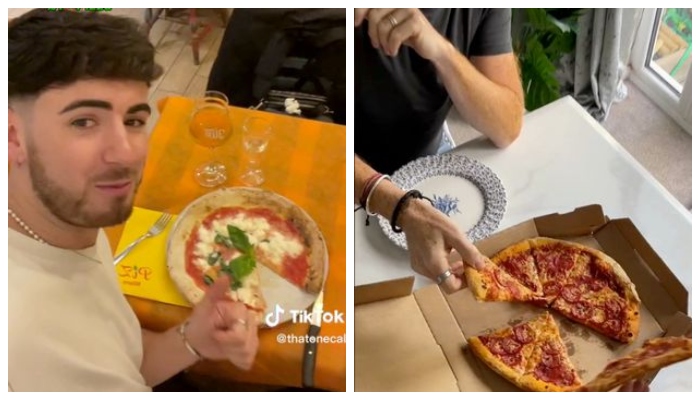 Callum Ryan, a TikToker from Great Britain, took a flight from London to Milan, Italy to buy cheap pizza.
According to a foreign news agency report, Calum Ryan saw the price of a medium pizza at a famous pizza restaurant and then decided that he would go to Italy and eat a lower priced pizza that would not cost too much to his pocket.
In a video shared on his TikTok account, Callum said that he challenged himself when he saw the price of pizza at this restaurant in London, which led him to book a flight to Milan.
According to TikTok, his total budget was £19, while a medium pizza at a London restaurant cost £19.
Callum said: 'Luckily I got a last minute flight to Milan which I paid £8 for, I arrived in Milan at dinner time and went to a restaurant where I paid €11 for a meal. '.
The TikToker said in the video that when converting 11 euros into pounds, they cost £9.72 so in total Calum spent £17.72 on the flight and pizza.
Calum spent less than £20 on a pizza from London to Italy, while a pizza from a well-known restaurant in London cost around £20.
The TikTok video has gone viral on social media platforms with users expressing their surprise and praising Calum's brain.