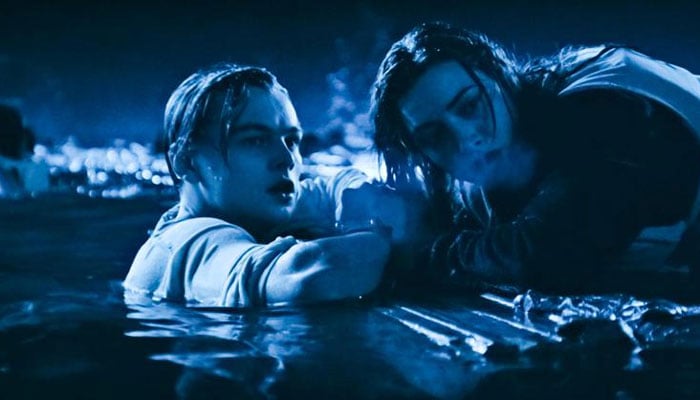 It has been 25 years since the release of the Hollywood movie Titanic, but still the question often comes up from the fans that when Rose (Heroine Kate Winslet) could have been saved, Jack (Hero Leonardo DiCaprio) could have been saved. Why is it not kept alive?

In the past, the director of the film, James Cameron, said that Jack's death was necessary for the story and that it was impossible for Rose and Jack to survive together on the wooden plank.
But now James Cameron has taken a U-turn from his past position and admitted that Jack could have survived the sinking of the Titanic.
On February 10, 2023, Titanic is being re-released in different countries and on this occasion, a scientific research was conducted by James Cameron to find out the final answer to the question of Jack's survival.
During the research, a team of scientists carried out various experiments by mounting a couple of the size of Jack and Rose on a wooden board.
From these experiments it was learned that both Jack and Rose could use this wooden plank to escape and their upper bodies would be above the water.
Likewise, if Rose had given her life jacket to Jack, he would have been able to keep his body warm, which would have increased his chances of survival.
After these experiments, James Cameron admitted that it was possible for Jack to survive on the wooden plank with Rose.
However, they said that there are various elements that need to be taken into account and we think it was a difficult process, Jack would never try to do anything that would endanger Rose's life.
He said that from the results of the research, we came to know that the size of the board should have been kept small in the film so that no question remains in the mind of the audience.
Interestingly, in December 2022, James Cameron, citing the preliminary results of the same scientific study, said that only one of Jack or Rose could have survived the climb.
At that point, he said, "We tried several methods in the icy water to see if they could have survived on the board, but the results showed that only one could survive."
According to James Cameron, Jack needed to die, the film revolved around love and sacrifice and the measure of love was sacrifice.