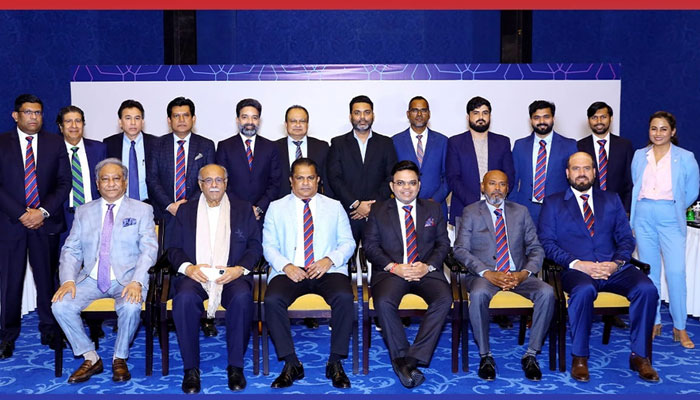 The final decision could not be made on the venue of the Cricket Asia Cup hosted by Pakistan this year, the participants in the Asian Cricket Council (ACC) meeting in Bahrain have postponed the final decision on the issue until next month.
The Asia Cup cricket tournament is to be hosted by Pakistan in September this year, but the Indian Cricket Board has refused to visit Pakistan on the pretext of not getting government permission.
Pakistan took a strong stance on the issue on which the ACC Executive Board meeting was held in Bahrain on Saturday, the meeting was also attended by Pakistan Cricket Board (PCB) Management Committee Chairman Najam Sethi, Indian Board's J. Shah was also present, but the final decision on the venue of the Asia Cup could not be made.
The participants agreed that a decision on the venue of the Asia Cup should be taken in March and by that time the two boards should also get the stand of their governments on the matter. If the position of the Indian Board does not change, the Asia Cup may be held at a neutral venue for which UAE and Qatar are being considered.
In a statement issued by the ACC on this issue, it has been said that 'Constructive talk was won in the ACC meeting regarding the Asia Cup 2023 and the board has agreed that the operations for the successful conduct of the tournament, Discussions on the timeline and other important issues will continue. A decision on the matter will be taken at the meeting of the ACC Executive Board in March 2023.
According to sources, Najam Sethi took a tough stance in the ACC meeting. Najam Sethi took the stand that if India does not come to Pakistan, Pakistan will not go to India either.
Sources say that if the Asia Cup is affected, there will be a deadlock on the World Cup and the Champions Trophy as well. Both ACC and ICC meetings are scheduled in March.
Afghanistan cricket was also discussed in the ACC meeting and the board has increased Afghanistan's budget from 9% to 15%.