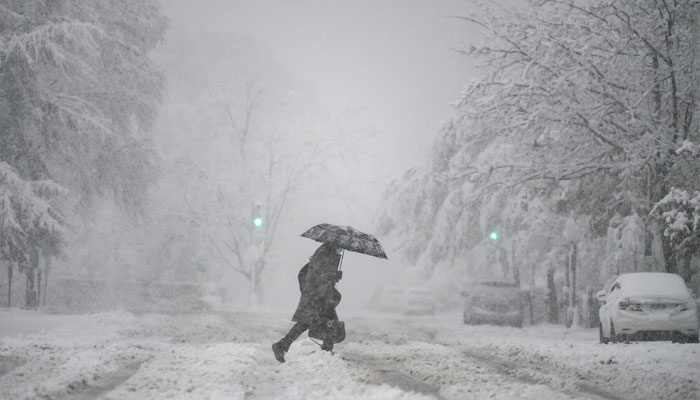 Canada and the northeastern regions of the United States have been engulfed by the strongest snow storm.
According to foreign media, weather forecasters have informed that the weather will be extremely severe in Canada during the next few hours, the state of Maine is likely to experience icy winds of minus 51 degrees Celsius.
According to media reports, stormy winds of minus 34 degrees Celsius blew in the American city of Boston, due to which schools were closed in the area on Friday.
Along with this, the temperature in New York City is predicted to be minus 23 degree Celsius, while the situation is expected to improve from Sunday.
On the other hand, severe cold wave continues in China, the temperature has been recorded at minus 53 degrees Celsius in the northern city of Mohe.