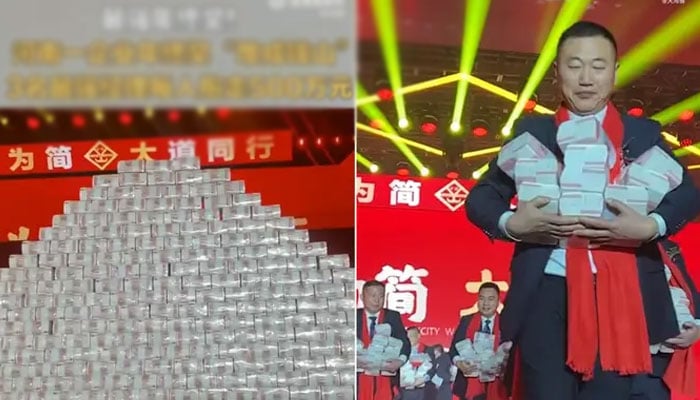 The Chinese company surprised everyone by distributing a bonus worth billions of rupees to its employees.
When a company gives a bonus along with the salary to an employed person, there is no place for his happiness. I am telling you who showered money on his employees in the form of bonuses.
According to reports, a crane manufacturing company in China (Henan Mine) surprised its employees at an annual event when it distributed 90 million dollars (more than 2 billion Pakistani rupees) as a bonus to the employees.
On January 17, the company posted a video on social media in which company employees were seen carrying bundles of notes in both hands from a 6.5-foot mountain of notes on stage.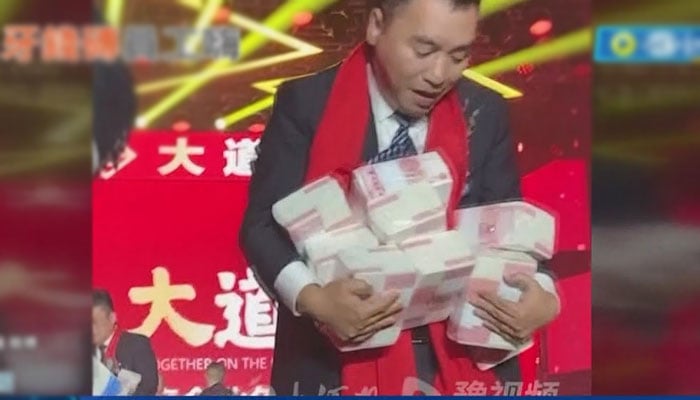 The manager of the public relations department of a Chinese crane manufacturing company has said that 3 top performing sales managers were given 5 million yuan (over 20 million Pakistani rupees) each as a bonus.
Apart from this, more than 30 other employees were given at least one million yuan (over 4 crore Pakistani rupees) in bonuses each.
Bundles of notes were placed in a mountain form on the stage for distribution of bonuses among the employees by the company.
One employee after another kept coming and carrying full bags of notes in his swing, some of them even called their colleagues to help them pick up the money.