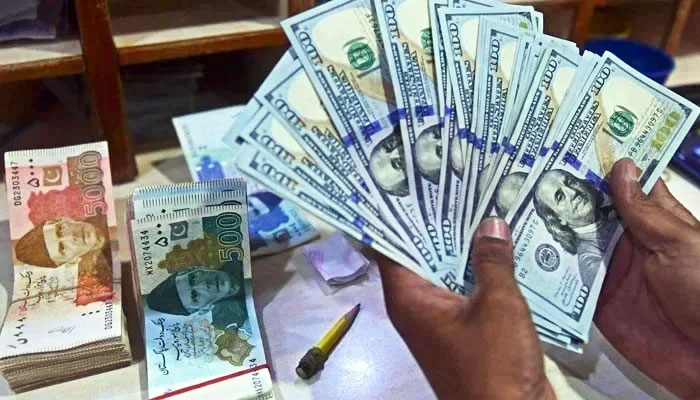 KARACHI: Fluctuations in the price of the dollar continue in the interbank market.
The dollar closed at Rs 276.58 at the end of last week's interbank trade and the dollar gained a total of Rs 13.98 in interbank last week.
At the start of business on Monday, the dollar rose by 92 paise to Rs 277.50 in the interbank market.
During interbank trade, the dollar suddenly depreciated and the dollar became cheaper by Rs 2.58 to Rs 274 92 paise to the dollar.