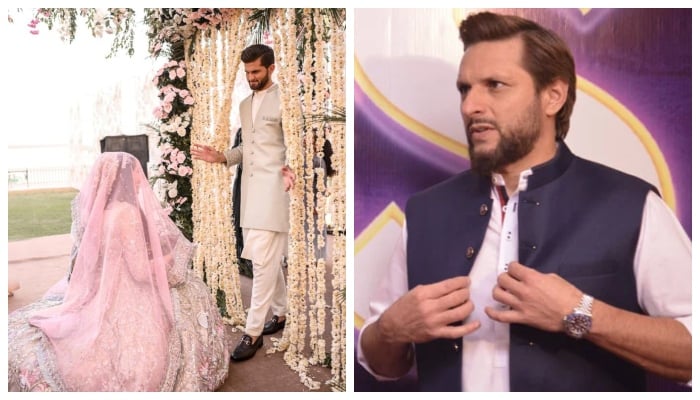 Former Pakistan captain Shahid Afridi has cleared the misunderstanding of the users regarding the Twitter account of his daughter Insha, who was recently married to Shaheen Afridi.
Shahid Afridi took to Twitter on Monday morning to share a picture of the account attributed to Ansha Afridi and wrote, "I want to inform you that my daughters do not have any social media accounts."
He said that the social media accounts attributed to his name are fake.
Shahid Afridi says these fake accounts should be reported.
In the picture released by Shahid Afridi, it can be seen that the fake account in the name of Ansha has more than 19 thousand followers.
It should be noted that Shahid Afridi's daughter Insha got married to the national team's fast bowler Shaheen Shah Afridi this month.