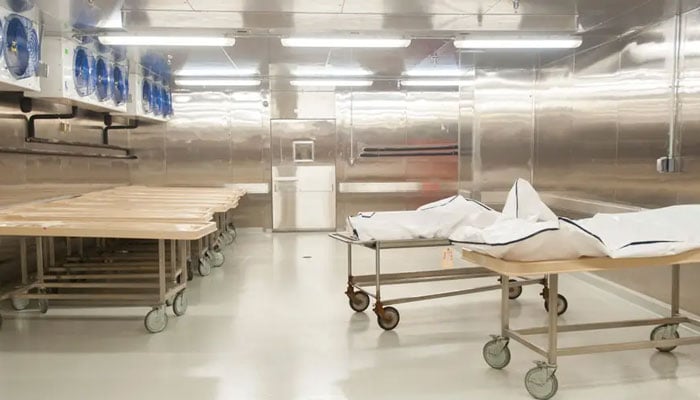 Staff at a funeral home in New York state got the biggest shock of their lives when a 'dead' woman came back to life.

According to police in Suffolk County, New York, the 82-year-old woman was pronounced dead at a nursing center on February 4 and then moved to a mortuary for burial.
The statement released by the police said that the woman was declared dead at 11:15 in the morning and was taken to the mortuary at 1:30 in the afternoon.
About 40 minutes after arriving at the scene, or about 3 hours after she was pronounced dead, the morgue staff discovered that the woman was breathing.
The woman was later transported to a local hospital, where her condition is unclear.
The incident is being reviewed by the New York Attorney General's Office, police said.
The nursing center has not yet issued a statement in this regard.
This is the second such incident in the US in a month.
Earlier in early January 2023, a 66-year-old woman was declared dead in the US state of Iowa, who later came out alive.
The woman was being cremated when she started breathing.
The woman was then taken to hospital where she died 2 days later.
During the investigation, an employee of the special care center said that on January 3, the woman was not breathing at all and her pulse was not moving, so at that time it was reported to a nurse.
The nurse also claimed that she also did not notice any movement in the woman's pulse throughout the night, after which the care center declared the woman dead, sealed the body in a bag and sent it to the morgue.