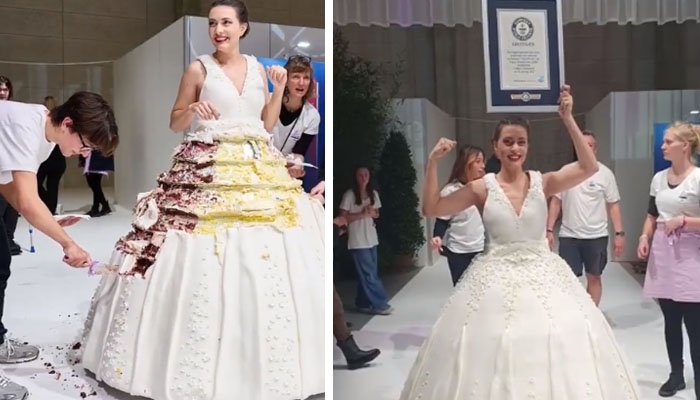 You may have seen cakes of different designs and sizes, but an expert baker from Switzerland has entered the Guinness World Records by making the world's largest cake dress.
The video of this talent of Switzerland's expert baker Natasha has also been shared on her Instagram account by Guinness World Records.
According to the Guinness World Record, this cake dress was prepared by the baker in front of the participants of the Swiss World Wedding Fair and it weighs 131.15 kg.
According to the Guinness World Records, this cake was made in the form of a tiered cake dress and was decorated to match the occasion, including icing flakes.
It can be seen in the video that the cake is being eaten by the participants in the exhibition.