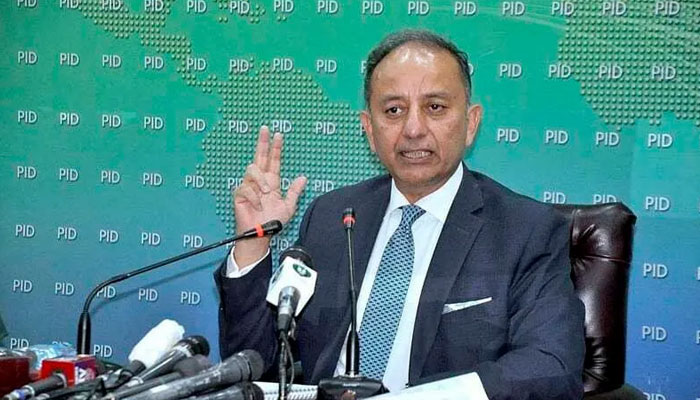 Minister of State for Petroleum Mossadegh Malik has reacted badly to the news of petrol pump owners shutting down petrol pumps in various cities of Punjab.
Mossadegh Malik says that there is more than 20 days worth of petrol in the country, people are trying to stockpile petrol, there is no possibility of an increase in the prices of petroleum products before February 15.
He said that he would like to know where the problems are coming at the petrol pumps. A meeting was held with the oil marketing companies this morning, there is 20 days of petrol and 25 days of diesel in the country, if any petrol pumps are supplying limited petrol, it should be pointed out, the current talks of the IMF are related to the price of petrol. No, there is no shortage of petrol in the country.
He said that the last time the price of petrol was announced a day ago so that there is no shortage, if anyone hoards petroleum products, action will be taken, if anyone closes their license and business for a profit of 10,500,000. Ready, yes, we are also ready to close their business, petrol prices are not increasing for 8-10 days.
On the other hand, petroleum industry sources say that the LC has been opened for the import of 68 million liters of petrol for PSO.
Sources say that the ship will reach the port from 13th to 15th February with petrol.
It should be noted that there is an alleged shortage of petrol in various cities of Punjab and most of the petrol pumps are closed.
According to reports, most of the petrol pumps are closed in Faisalabad, Gujranwala, Sargodha. Most of the petrol pumps are closed for sale of petroleum products while the few open petrol pumps have long queues of vehicles.
A few petrol pumps are also open in Shakargarh, Khushab, Gojra, Mandi Bahauddin. Citizens say that the petrol pumps which are open are providing Rs 200 petrol to motorcyclists, Rs 500 petrol to car owners.
Petrol pump owners say that the delivery of petroleum products by petroleum dealers is decreasing.