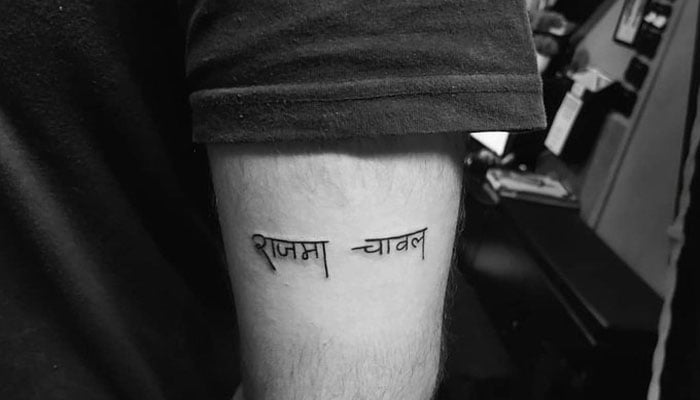 An Indian citizen who is fond of food got the name of his favorite dish tattooed on his hand.
In India, Rajma Chawl is eaten with great passion and many people's favorite dish is Rajma Chawl and an Indian citizen who loves the dish has caught everyone's attention by doing an extraordinary thing.
This photo of an Indian citizen was shared by a food delivery app on its social media account Twitter.
The caption of this photo reads: Ever loved something so much you wanted it to be with you forever.
After this picture, a series of comments started from social media users.
One user wrote that Chole Bhatore on one hand and Pau Bhaji tattoo on the other hand, then one user wrote Gulab Jamon and another user wrote tea in the comment expressing his love for tea.