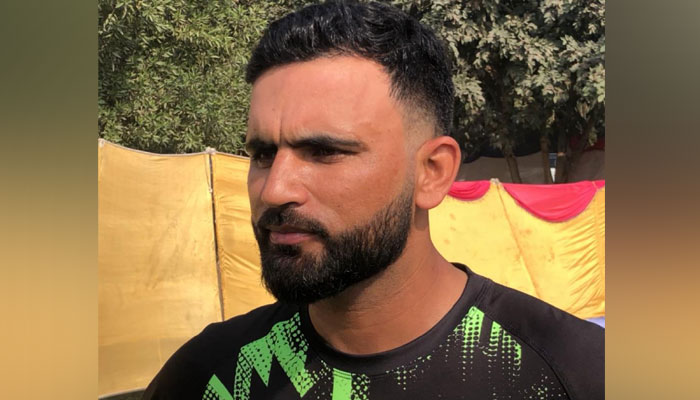 Pakistan Super League champion Lahore Qalandars batsman Fakhar Zaman says that his goal is to become the top scorer this season and Qalandars are to be won by performance.
Speaking to Geo News on the occasion of the training camp of Lahore Qalandars, left-handed batsman Fakhar Zaman said that before the PSL, there was an opportunity to prepare well in the camp, matches were also played after the net sessions, during which the players have got a chance to get to know each other which will benefit them in the PSL.
Fakhar Zaman said, "I came back from injury, so the effort was to play more on the wicket, spend time so that the ball comes to the bat, I did not try to do anything new, I worked on the basics, practice playing reverse sweep." is part of
This time the team has to win with their performance: Fakhar Zaman
Fakhiz Zaman said that it takes time to build a team, it took 5-6 years to build Lahore Qalandars, still our team is balanced, we have many chances, my goal is to become the top scorer this time too. and win your team with your performance.
He said that Pakistani players also perform well in PSL, the top batsmen were local in the last season too, but it is the case that when foreign players perform, they are highlighted more.
Fakhar Zaman termed Sikander Raza as a good addition to the Lahore Qalandars team and said that Sikander Raza is currently in the best form of his career, playing consistently in international cricket and leagues will benefit him.
Will repeat the same performance as last season: Fakhar Zaman
The cricketer said that we are lucky that our bowling attack is very good, Sikandar Raza and Rashid Khan are included in the attack, Shaheen Afridi and Haris Rauf are famous all over the world, they will repeat the same performance as last season.
Moreover, Fakhar Zaman also likes to be a tough rival of Lahore and Karachi, he says that the rivalry between Lahore and Karachi is old, this match is very fun, the crowd is huge, in such a situation, everyone's efforts It has to perform well.