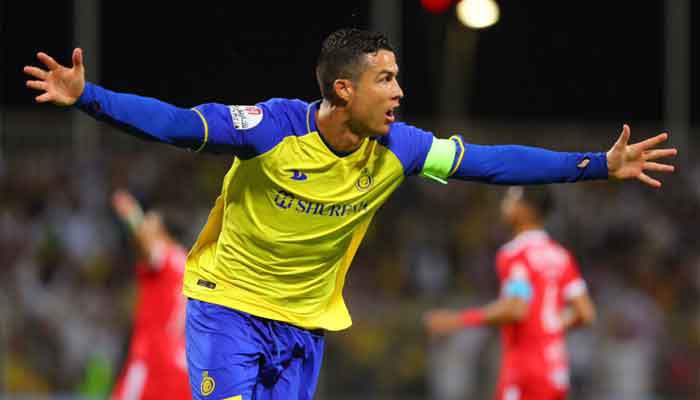 Portugal's star footballer Cristiano Ronaldo scored his first hat-trick while playing for Saudi club Al-Nasr.
Playing against Al Wahda in the Saudi Football League, Ronaldo scored 4 goals and also crossed the milestone of 500 goals for the club.
The world famous Portuguese footballer who celebrated his 38th birthday last week has scored 503 goals till now while playing for 5 teams in 5 different leagues.
Ronaldo scored 103 goals for Manchester United, while the highest score was 311 goals for Real Madrid, 81 goals for Juventus, 3 goals for Sporting Lisbon and 5 goals for Al Nasr.
The star player, who has won the annual award of the best footballer in the world 5 times, had signed a contract with the Saudi club Al-Nasr in December last year and was later appointed as the captain of the team.