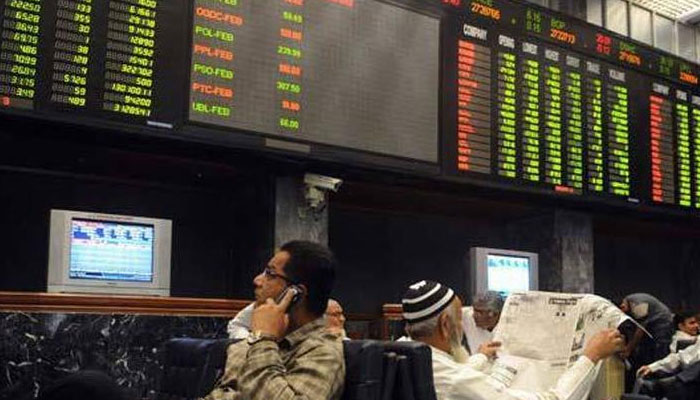 Business week trend in Pakistan Stock Exchange was positive and 100 index increased by 1270 points.
The 100 index remained in the band of 2102 points throughout the week and closed at 41 thousand 741 points with an increase of 1270 points.
100 index's weekly high was 42,573 and weekly low was 40,471.
Last week, 1 billion 42 crore shares were traded in the market, the weekly turnover of the shares market was Rs 61 billion 68 crore.
The market capitalization increased by Rs.207 billion to Rs.6,559 billion during the week.