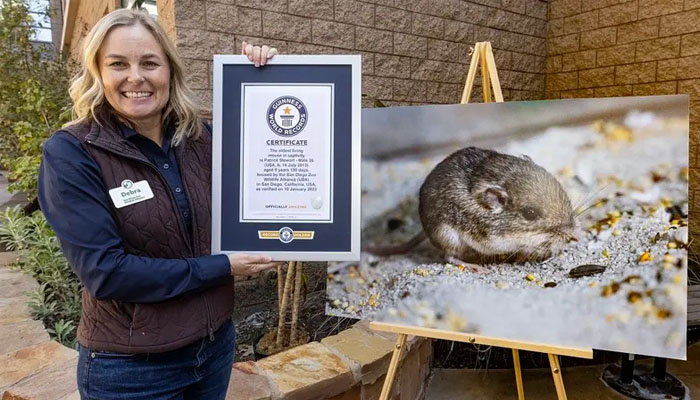 A US zoo has officially declared a mouse named after the actor of the movie series "Star Trek" Patrick Stewart as the oldest mouse in the world.
The Guinness Book of World Records has shared a video on its Instagram account showing the world's oldest living rat.
This mouse is present in a zoo in America and its age is 9 years and 209 days.
According to Guinness World Records, this mouse weighs less than 6 grams.
The zoo management has said that the rat is healthy even at this age.
In addition, this mouse is also called the Pacific pocket mouse, which means that this mouse belongs to a species that is so small in size that it can easily fit in your pocket.
Keep in mind that this rat is named after the English actor Patrick Stewart.