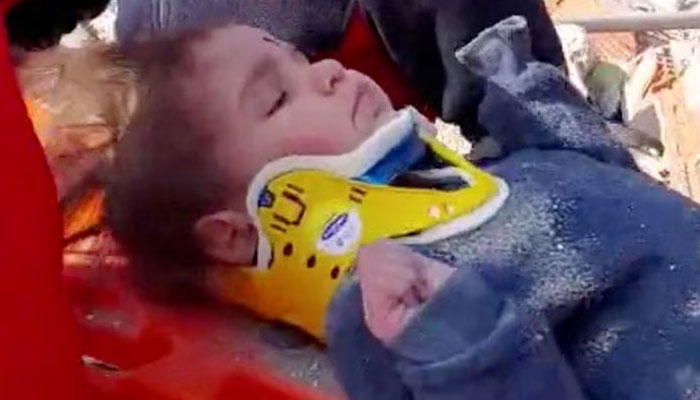 The death toll from the 7.8-magnitude earthquake in Turkey and Syria on February 6 has exceeded 34,000, while rescue efforts are still ongoing.
Where thousands of people and children lost their homes and families in the earthquake, nature blessed many with a second life.
Some such miracles happened in Turkey, where after 5 days a 7-month-old baby and after about 147 hours a 12-year-old girl were pulled alive from the wreckage, in addition to this, a 70-year-old woman was also pulled alive from the wreckage in Qaharman Marash.
According to the British Broadcasting Corporation, rescue personnel pulled a 7-month-old baby alive from the rubble of a building destroyed by an earthquake in the Turkish province of Hata, about 139 hours after the earthquake.
After being rescued from the wreckage, the child was taken to the hospital for medical attention.
Earlier, a newborn and his mother were rescued alive after being trapped under the rubble for 4 days.
According to the foreign news agency, 29 thousand 605 deaths have occurred in Turkey and 4 thousand 500 in Syria.