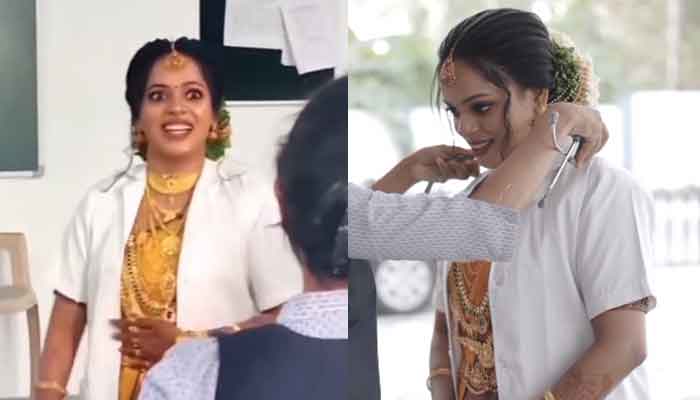 A medical student in India arrived for the exam wearing a wedding dress on her wedding day.

According to Indian media, a video of a bride from Kerala is going viral on social media, in which the girl can be seen wearing a wedding dress, gujarat on her head and mehndi on her hands, wearing a lab coat and a stethoscope. Picked up and reached to take the exam.
According to media reports, Shri Lakshmi Anil, a student of Physiotherapy College, had her marriage and exam date on the same day, so Shri Lakshmi also dressed up and arrived for the exam in a wedding dress.
In the video shared on Instagram, it can be seen that on reaching the examination center, Shri Lakshmi's fellow student helped her to put on her lab coat and when she entered the class, all her fellow students clapped and cheered her on. Welcomed.