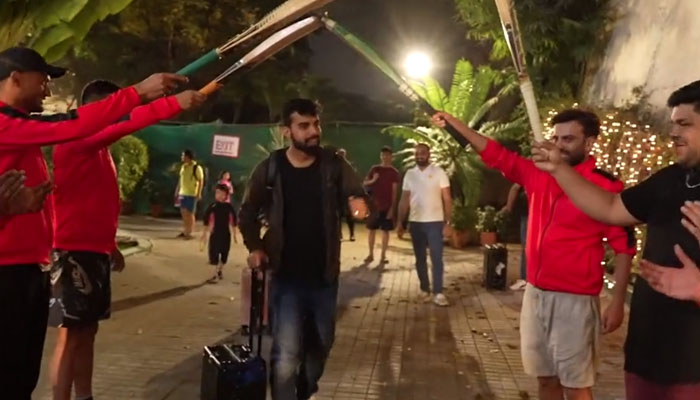 The players of Pakistan Super League 8 franchise Islamabad United gave a unique welcome to captain Shadab Khan on his arrival in Karachi after his marriage.
Yesterday Islamabad United captain Shadab Khan arrived in Karachi with his wife. Upon reaching the hotel, Islamabad United players gave the captain a unique welcome.
A video of Shadab's reception has been released on Islamabad United's social media page, in which the players of the franchise can be seen welcoming Shadab in the shadow of the bills.
The conversation between Shadab and the players is also mirrored in the video, in which the players ask Shadab, should they get married or not? In response, the all-rounder said, "Brothers, this is the system of nature." Marriage has to happen, good and bad habits go with you to the grave'.
Later, while retweeting Islamabad United's video, Shadab thanked the franchise family and expressed his love for them.
Shadab Khan's wedding ceremony was recently held in Islamabad, Shadab Khan is married to former captain Saqlain Mushtaq's daughter.