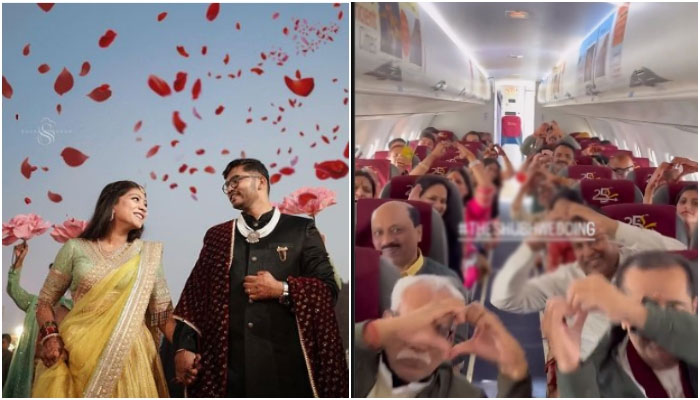 Everyone wants to do something unique to make their wedding memorable so that people will remember it even years later.
Some people choose a place to make the wedding memorable and some people spend money to make the entrance of the bride and groom unique on the occasion of the wedding.
However, an Indian citizen booked an entire plane for Baratis to make his wedding memorable.
According to Indian media reports, a man named Bhuvan booked an entire plane for his relatives and family members attending his wedding.
In a video that went viral on social media, it was seen that the bride is boarding a plane with her relatives to attend her wedding.
Dilhe and his relatives can be seen very happy in the video.
According to the Indian media, this wedding ceremony was held in Nepal, in which the bride and groom arrived in Kathmandu from India to attend.
The video of Baratis on board went viral on social media and users also started commenting.
Some users also expressed the desire to earn enough money to take Barat on board, while others called it a waste of money.