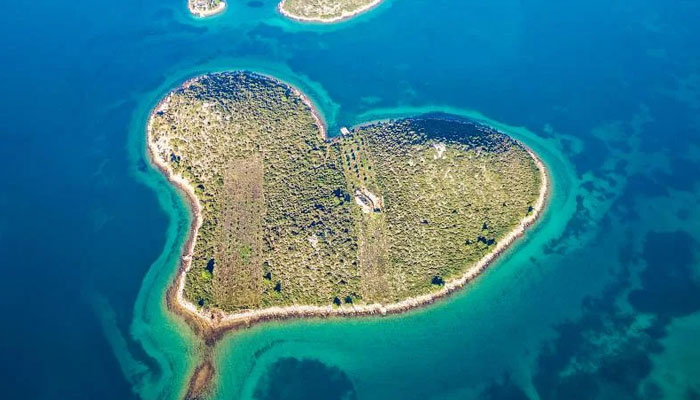 Today is Valentine's Day, a special day for lovers that is celebrated on February 14 every year.
According to foreign media reports, a portion of a heart-shaped island has been put up for sale on Valentine's Day.
If you're one of those Valentine's Day celebrators and have some extra cash, let me tell you, you can buy a piece of the heart-shaped island.
According to reports, the island is in the European country of Croatia, part of which has been put up for sale.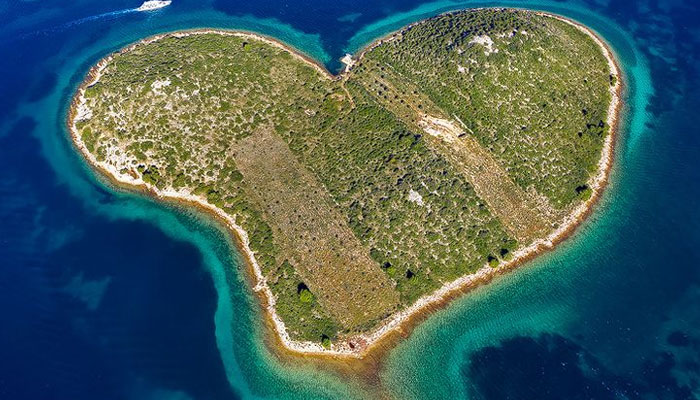 This heart-shaped island is called Galesnjak, the total area of ​​this island is 142 thousand square meters, of which about 40 thousand square meters is offered for sale, its price is 18 and a half million dollars (that is, about 5 billion Pakistani rupees).
According to reports, more than 1 million photos are taken by tourists on the island every year. Although there is no hotel or restaurant in this island, still this island is very popular among the biggest personalities from all over the world.
According to reports, famous American singer Bey Vince celebrated her 49th birthday on the same island, and last year American basketball star Michael Jordan and Amazon owner Jeff Bezos also visited the island.
According to reports, in 2019, scientists discovered seven thousand-year-old human remains here.