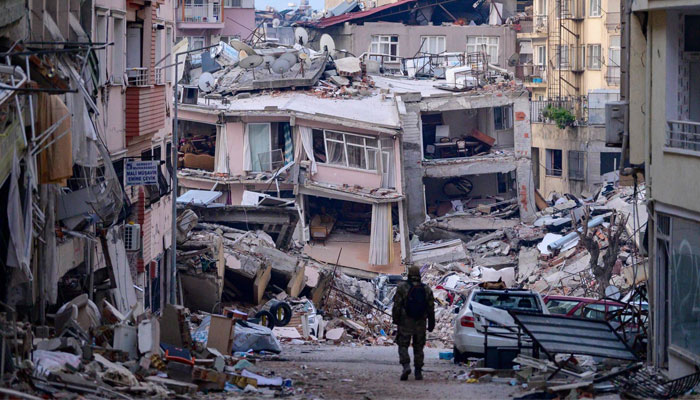 On February 6, the total death toll exceeded 41,000 from the devastating 7.8-magnitude earthquake that hit Turkey and Syria.
According to Arab media, the death toll from the earthquake in Turkey reached 35,418, while 5,800 people died in Syria.
Turkish President Recep Tayyip Erdogan has said that more than 2.2 million people have left the earthquake-affected areas of Turkey.
According to reports, even after more than a week, the rescue work is still going on from the rubble of the earthquake, yesterday in the Turkish city of Antakya, a 65-year-old man and a 15-year-old girl were pulled out alive from the rubble after 208 hours.
According to the news agency, 9 people were pulled out alive from the wreckage during rescue activities in Turkey yesterday.