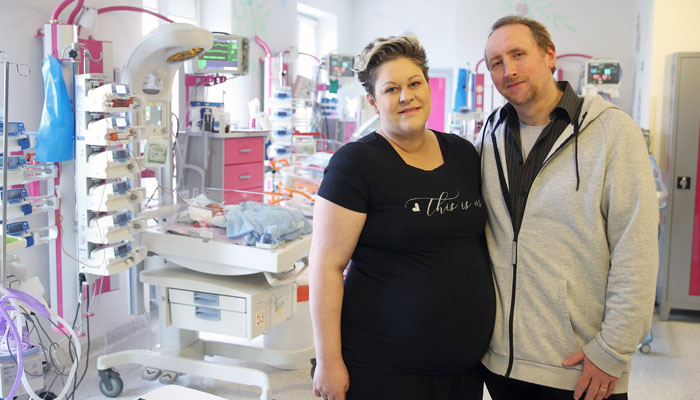 A mother of 7 children in Poland gave birth to 5 more children at the same time.
According to foreign media reports, Dominika Clark from Krakow, Poland gave birth to 5 children simultaneously on Sunday, she is already a mother of 7 children whose ages range from 10 months to 12 years.
According to reports, the woman gave birth to the children through operation, 5 children are 2 boys and 3 girls, the newborns have breathing problems for which they are being given oxygen, while Dominika's health is perfect.
The 37-year-old woman described the birth as a miracle as hospital officials told her that one in 52 million couples have a chance of having five babies at the same time.
It should be noted that four children were born to a 19-year-old woman in a private hospital in Karachi yesterday.