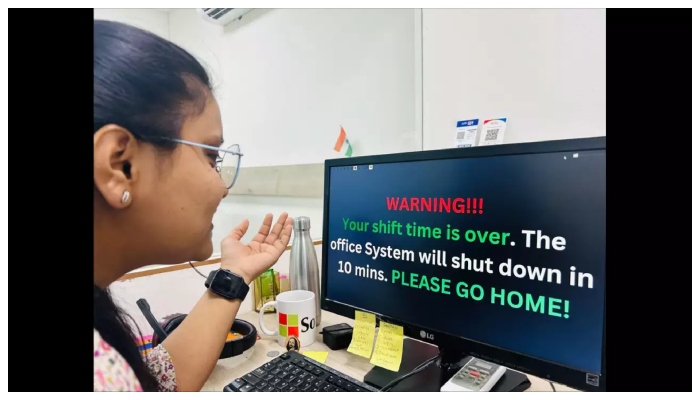 A local company in the Indian city of Indore first issues an alert on the desktop screens of employees after their work shift ends and then shuts down the system.
According to Indian media reports, a picture recently went viral on the social media platform LinkedIn, following which there is talk of an Indore-based company on social media that issues a warning on the desktop after a shift is over and then Shuts down the system.
According to reports, this photo was shared on LinkedIn by Tanvi Khandelwal, an employee of SoftGrid Computers. In the photo, it can be seen that the company tells employees to shut down the system and go home at the end of their shift. Otherwise the computers will shut down by themselves.
Tanvi said in her post that her office people have taken this step so that private life and office work do not interfere with each other.
He said that if this happens in the offices, no employee should face any problem.