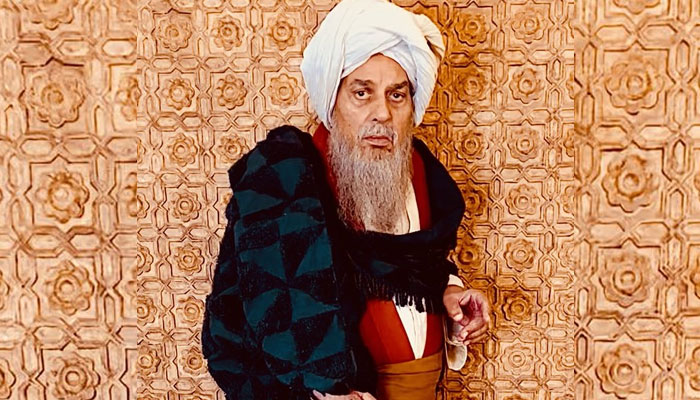 Bollywood's veteran actor Dharmendra, who has been away from the screen for a long time, has revealed that he will play the role of Sufi saint Sheikh Salim Chishti in the film Taj.
Dharmendra took to his Instagram account to share a picture of himself in a mystical mood, in which he is seen wearing a mehron colored robe, white dastar and a beard.
In a caption with the picture, Dharmendra wrote, "Among Friends, I am playing the role of Sufi saint Salim Chishti in the film Taj. It is a small but important role that needs your best wishes."
On this post, while Dharmendra's new style was appreciated by social media users, one user asked why he is behaving like a hard working actor.
In response, Dharmendra told the user that every human being is struggling in life including you and me, rest means the end of your dreams and your beautiful journey.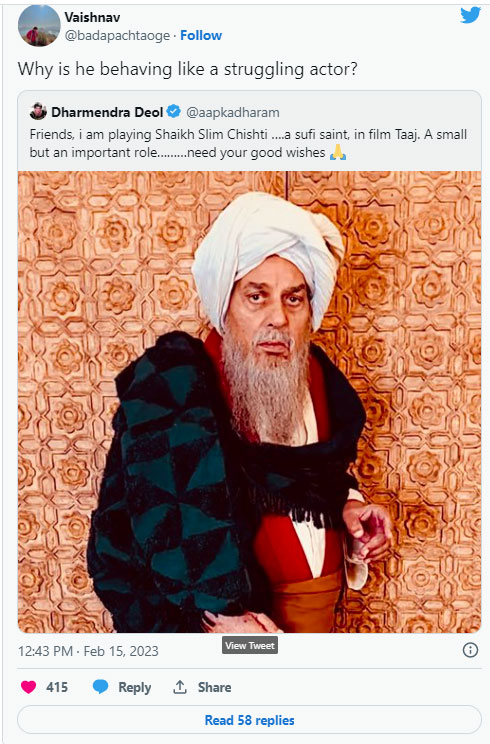 On the other hand, a user corrected the actor and said that Sufi saint's name is Salim not Salim Chishti, after which Dharmendra issued a corrective tweet.