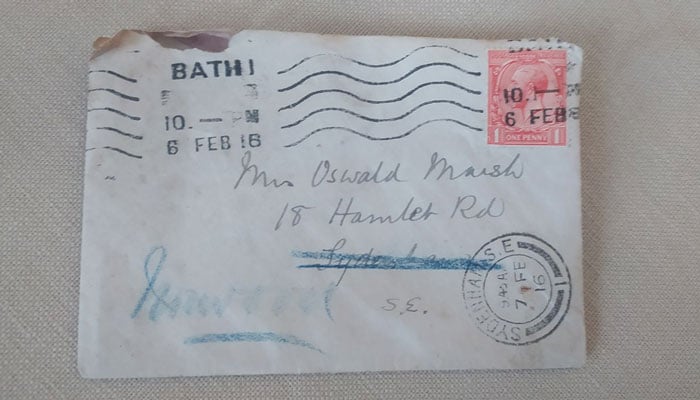 If you post a letter, how many days does it take for it to reach its destination?

Of course, the answer to this question depends on various factors such as the destination or how diligent the postal staff are.
But can you imagine that a letter posted more than a century ago now reaches its destination?
Yes indeed such an amazing incident happened in Britain where a letter sent in 1916 reached its destination after more than 100 years.
This letter was sent to London from the British city of Bath (Bath) with the stamp of the then King George V affixed on it.
The letter was sent in 1916 to the address of a woman named Katie Marsh by her friend Christabel Mennell, who was holidaying in Bath at the time.
The house to which the letter was sent has long since been demolished and an apartment building has been constructed there.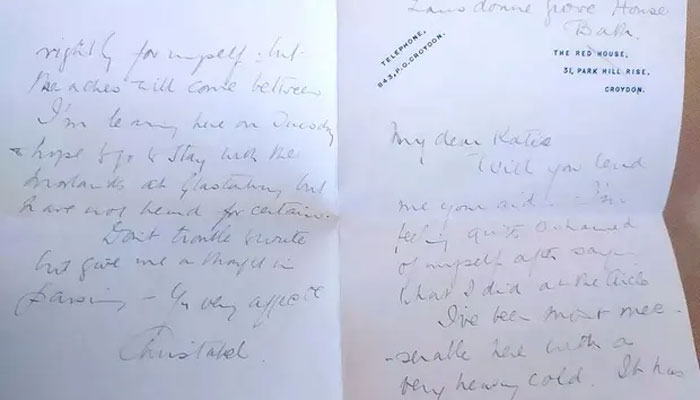 In 2021, the letter was found in the mailbox of theater director Finlay Glenn, who lived in a flat in the building.
Finlay Glenn said that when he first saw the writing on the letter, he thought it was 2016, but then he looked at the stamp and realized it was 1916, after which he decided to open the envelope and look at the letter. What did
He said that we wondered why there was such a delay in delivering this letter and then thought that it might have been lost somewhere and a century later someone found it and posted it.
After receiving the letter, he placed it in a drawer, the envelope of which was in fairly good condition, although some signs of wear and tear could be seen.
According to the United Kingdom's postal department, Royal Mail, it is not yet known why this happened.
But experts believe that the letter might have been lost in the mail sorting center, which has now been closed.
He said that it seems that the restoration of this center is now being done, so this letter must have been found hidden in a corner during the process and thus it reached its destination after a century.