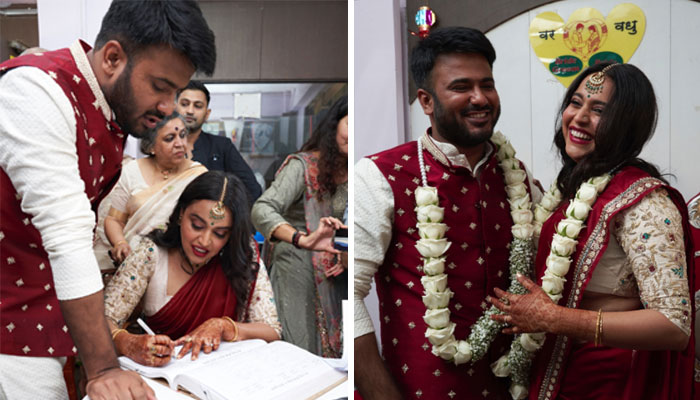 Bollywood actress Swara Bhaskar got married to Samajwadi Party leader Fahad Ahmed.
Actress Swara took to Twitter to share pictures of her and Indian politician's court marriage and later outside the court and announced the marriage.
In tweets about marriage, Swara Bhaskar admitted to being influenced by the lavish wedding culture of Bollywood, Swara also shared a column in this regard in her tweet.
Swara wrote in her tweet that the full formal wedding celebration is yet to take place, but currently she cannot say how lavish the various wedding celebrations will be.
On the other hand, in a tweet along with the wedding pictures, Swara said that she wore her mother's wedding saree and jewelery on the occasion of the wedding.
According to the actress, she got married under the Special Marriage Act, but the preparations for the Shahnai wedding are going on.